Watch
Rough cut assembled for Trade Routes Trans-media collaborative show, February 2013. Narrated by the saltiest dog I could track down.
Transmedia Documentary Storytelling Lab
Here's the latest with Trade Route Stories: I invited a group of 8 Oberlin college student-artists to collaborate over their month-long January term. We dove into my hard-drives of audio interviews, photos, video footage and writing. Each student transcribed one sailor's interview… shared the transcripts with the group… and created all sorts of art-pieces to share and honor...
I finished the circle— back to the beginning. You can read/see/hear about my year on "A Year At Sea" post archive on Transom.org. Check it out here: http://transom.org/?cat=63 Now I'm making the transition to production mode. I'm now on the hunt for collaborators, outlets, and funding. I want to create a team: a couple more producers, an editor, and a web guy/gal. Then, I'm...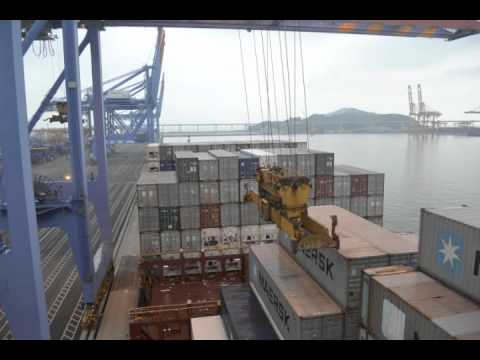 Watch
Back on land, and here's my first rough cut. Working towards a longer film. iMovie got funky with the audio at the end, it got disconnected somehow and I can't figure out how to fix it. Sounds that aren't supposed to be there—they don't show up in the timeline but you can hear it (6:41, 6:45, 7:41). Anybody else have weird problems with ghost audio in iMovie, maybe...
Watch
"Modern Day Sailors"—photo/audio montage, rough cut, work-in-progress. Photos: Crew working on deck, M/T Korsaro. Narration: Anti, from Croatia. Rosenhill Seaman's Club, Gothenburg. Music: "I Want to Break Free," Queen. From Oiler Jefferson "Squidmaster" Prieto on CMA CGM Maupassant.
Watch
I boarded the RO-RO carrier M/V AutoBank in Oslo as they finished unloading their shipment of cars. Then we sailed to Bremerhaven, Germany to load again. Here's a short video clip I made with photos and sound from our 24-hour journey. The sound is from a recording I made as we were pulling up the ramps, winding up the mooring cables, and setting sail from Oslo. The beautiful progression of...
Birthday wishes from the deck above. Loading in...
Watch
Nothing is for certain, except the day you left and sausages for Thursday breakfast (the kind you hate). We don't count down the days til home, only can count up how long we've been here, been gone. Days stack slowly, but time is always running. Look over your shoulder, the pile is already a mountain. 146 days and counting….
"When I was in Brazilia, I jumped. I have only one life."
– Marcin, 23. Day 2. Thunder Bay.
"When do we leave here? Maybe tomorrow… Maybe day after tomorrow…..."
– Voytek. Thunder Bay. Day 2. 10:43 p.m.
Mariusz, 21, motorman. From Sczecin, Poland....
20 years too late?
"We don't have time for media these days. You're 20 years too late. All across the industry, they've cut staff to the bone. People on board ships don't have time to do anything other than their job." The agent at FreighterWorld didn't sound too optimistic about the feasibility of my project. She certainly didn't have time to help me contact shipping...
"Some people think I'm crazy" →
Anonymous asked: Hey Allison! Saw the article about you in the Oberlin alumni email newsletter. Wow! What an amazing project and year you have had! I am so excited about what you are doing and I think a huge congratulations are in order! We had a few semesters of Chinese together, not sure if you remember me- Theora Kvitka aka Xie Ruofei. I will be looking forward to following you as you interpret all of your...